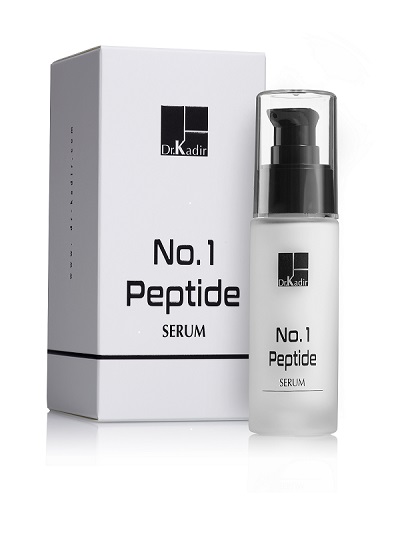 No. 1 Peptide Serum
No. 1 Peptide Serum is an all-in-one anti-aging solution for a younger looking skin.
The main active ingredient of this serum is Argireline® Amplified peptide solution, a special active peptide solution at a high concentration of 5%.
This is a revolutionary active ingredient (acetyl hexapeptide 8) with a multilevel effect on the functionality and appearance of the skin.
In-vitro studies with the active peptide show increase in the synthesis of collagen I, improvement of the barrier properties of the skin and reduction
in senescence markers in the tissue.
Clinical studies with creams containing this peptide demonstrate a variety of beneficial effects:
● Reduction of wrinkles depth and area.
● Reduction of skin surface roughness, improvement of post-expression
relaxation and the appearance of expression wrinkles.
● Reduction of visible fine lines and increase of skin isotropy.
● Reduction of skin sagginess (lifting effect).
● Increase of firmness and elasticity and volume increase on the cheeks area.
● Improved radiance of the skin.
These multiple effects provide a more youthful facial appearance.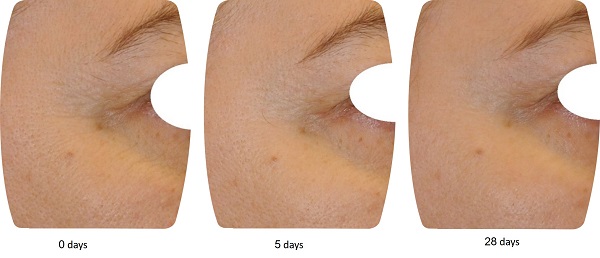 Sample image (Volunteer nº23) of skin progress after 5 days and 28 days use of a cream containing 5% Argireline® Amplified peptide solution.